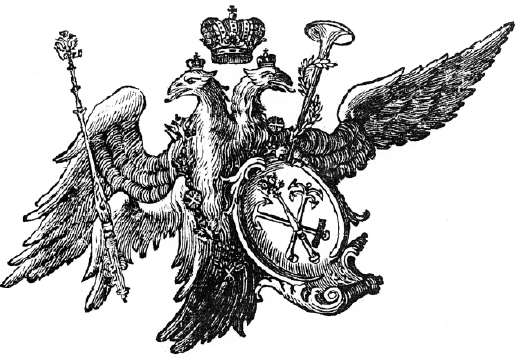 Introduction
|
Hoddesdon Meeting 2014
|
Leuven Conference 2014
|
ВИВЛИОθИКА e-Journal
|
Raeff Book Prize
|
Bristol Project & Conference Podcasts
|
Oxford Conference Podcasts
|
LSE Early Career Fellowships
Welcome to the official website of the Study Group on Eighteenth-Century Russia, an association of academics and scholars whose research interests are related to the Russian empire during the 'long' eighteenth century - that is, from the start of Peter I's reign in 1682 to the death of Alexander I in 1825. The website has a number of functions:
to provide members with news about meetings, conferences and relevant publications
to carry information for the wider academic community about the Study Group's activities
to archive and digitise the contents of the Study Group's Newsletter for wider academic accessibility
As with any website, any contributions, comments or corrections are very welcome - please use the following link, which you will also find at the bottom of a number of pages.
RIP: Viktor Markovich Zhivov (1945-2013)
I am sorry to report that Professor Viktor M. Zhivov passed away, following a period of illness, on 17 April. His work on language and culture in pre-modern Russia has had a major impact on scholarship in our field across a range of academic disciplines. While this work provides a lasting and fitting legacy for a leading specialist, he will be greatly missed as a colleague and, for those who knew him well, a friend.
Several tributes have already appeared: his home department, Slavic Languages and Literature, UC Berkeley and the Russkii Mir Foundation
ECRSA lunch @ ASEEES 2013
George Munro and Steven Usitalo are organizing an ECRSA lunchtime meeting during the upcoming ASEEES conference in Boston. George has been in contact with Legal Sea Foods, and they have a room that we could reserve for our meeting. The room holds 20 people. They require that we spend a minimum of $400.00.
The prix fixe menu is 25.00. If we can get commitments from 16 people, we will of course meet the $400.00 minimum.
The lunchtime meeting would be at noon on Friday, 22 November 2013.
This meeting would be a wonderful time to also present the Third Annual Raeff Prize.
Please feel free to check the Legal Sea Foods website http://www.legalseafoods.com/restaurants/boston-copley-place. Do contact either George (gemunro@vcu.edu) or Steven (steven.usitalo@northern.edu) if you are interested. We need to move, rather quickly, in making a reservation.
The next UK meeting of the Study Group will take place from Friday 3rd to Sunday 5th January 2014 at the High Leigh Conference Centre, Hoddesdon, Hertfordshire.
The format of meetings allows a generous 45-50 minutes per paper, which provides an excellent opportunity for discussion and feedback from an international audience. The languages are English and Russian. Synopses of papers presented will be published in the new online version of the Group's annual Newsletter.
We particularly welcome the participation of postgraduate students. For those PhD students who wish to give a paper at the meeting, there are a limited number of subsidized places available each year. They should contact the organiser directly (see below) for more details.
The cost for three days' meals and accommodation in a standard room (without en-suite bathroom) and conference fee was £140 as of January 2013, although this price will be confirmed later in the year.
The High Leigh Conference Centre is easily reached by road (on the A10) or train from London (20 minutes from Liverpool Street Station) or from Stansted Airport. Click here for a map of the area.
Any enquiries about the Hoddesdon meeting should be directed to Erin McBurney.
The 2014 International Conference will take place in Leuven, from Thursday 17 July to Tuesday 22 July 2014. It is being organised by Emmanuel Waegemans, of the Catholic University of Leuven (Belgium), and Hans von Koningsbrugge, of the State University of Groningen (The Netherlands).
All guests will be lodged in student houses in the very centre of the town. Details of these student houses will appear on this website as soon as possible. The all-in price for all participants – speakers, non-speakers and partners – is €450 per person. This all-in price includes: bed and breakfast for five nights (17-21 July); 2 x coffee/tea, lunch and supper; an excursion around Leuven; an excursion (by bus), including entrance fees and guides; a reception with Belgian beers (on the second evening); a special evening meal; the group photograph.
The conference currently has thirteen panels and, because of the large number of proposals, a list of speakers in reserve. For further details on the draft conference programme, including the panels, speakers and provisional titles, and guidance on how to pay for the conference, please consult the 2014 Leuven conference homepage.
Please note that to guarantee a place on the programme, payment must be made in full by 1 November 2013.
Any enquiries about the conference should be addressed to Emmanuel Waegemans.
The ECRSA Publications Committee is pleased to announce that Duke University has agreed to host ВИВЛИОθИКА: E-Journal of Eighteenth-Century Russian Studies. The ECRSA's new peer-reviewed, multi-disciplinary, open-access journal will be devoted to the culture and history of the Russian Empire (broadly defined to include all the ethnicities, nationalities, and confessions within and around its shifting borders) during 'the long eighteenth century' (1660-1830).
ВИВЛИОθИКА seeks to take advantage of electronic media to create a platform open to our entire scholarly community, irrespective of locality. Hence, this online journal will be open to submissions in all relevant disciplines and in all the major languages in which eighteenth-century Russian studies is researched. It is our hope that this e-publication will provide a forum for the promotion, dissemination and critical analysis of original scholarly research on eighteenth-century Russian studies, based on a spirit of internationalism and a belief in the principle of accessibility.
Submission guidelines to ВИВЛИОθИКА can be found on the journal's website. Inquiries can also be addressed to individual members of the journal's editorial board
The Eighteenth Century Russian Studies Association, an affiliate organization of the Association for Slavic, East European and Eurasian Studies (ASEEES), is now accepting submissions for the 2nd Annual Marc Raeff Book Prize. The Raeff Book Prize will be awarded annually for a publication that is of exceptional merit and lasting significance for understanding Imperial Russia, particularly during the long eighteenth-century. The recipient of the award will be recognized with a cash prize, which will be presented in November 2013, during the ASEEES annual convention. The award is sponsored by the ECRSA and named in honor of Marc Raeff (1923-2008), historian, teacher, and dix-huitièmiste par excellence.
The 2012 Raeff Book Prize was awarded to Marcus Levitt, professor in the Department of Slavic Languages and Literatures at the University of Southern California (USA), for his book The Visual Dominant in Eighteenth-Century Russia (DeKalb, IL: Northern Illinois University Press, 2011). There were a total of ten (10) entries for the prize in 2012 from both Russia and the United States, which covered such diverse fields as history, literary studies, bibliography, and musicology. The winning book presents an original attempt to reconsider eighteenth-century Russian culture from the perspective of a typical Enlightenment principle, namely, the importance of vision for the development of knowledge. Levitt investigates the relevance of what he calls the "visual dominant" across various different literary genres (odes, autobiographies, prose) as well as in Russian cultural life more generally. His meticulous research, which is characterized by methodological sophistication and a vast knowledge of the European cultural context, reveals the complex interaction between the new ocularcentric paradigm adopted from the West and the more traditional Orthodox emphasis on the importance of vision. The book not only suggests new lines of research on iconic figures like Radishchev and Dashkova, but also illustrates how the study of eighteenth-century art and literature can shed new light on the development of modern Russian culture.
Click here to download
guidance on assessing a book's eligibility, the procedure for nominating books and contact information for the Selection Committee.
The French Language in Russia project, based at the University of Bristol under Professor Derek Offord, will soon launch its corpus of online texts through the project website. Members are invited to visit this website and make use of what promises to be an invaluable resource.
In addition, the project held its first major conference in mid-September 2012. Recordings of the research papers presented at this conference have now been made available through the project website and can be downloaded as .mp3 files. The recordings can be found on the conference website.
The day conference "Was there a Russian Enlightenment?" was held at Ertegun House, University of Oxford, on 10th November 2012. Details of the speakers and topics at the conference can be found here. Recordings of the research papers presented at this conference have now been made available through the Oxford University website and can be downloaded as .mp3 files. The recordings can be found on the conference podcast website.
The London School of Economics is setting up four fellowships a year for the period between 2009 and 2013 for young Russian historians from regional universities. Three of these fellowships will be held for one month, and one of them for three months.
The fellowships are aimed at early career historians who hold full-time academic positions in Russian regional universities. The area of specialisation should be within the period 1700-1917 and preference will be given to scholars specialising in the history of Russian international relations, broadly defined, and who would benefit from working in British libraries and archives and discussing their research with British and European scholars in the field.
Further information and application forms can be found on the LSE Paulsen Fellowship Programme web-site.
---